I love the week leading up to Christmas. It is the final anticipation and joy before settling in and just spending time with those you love, remembering just why we celebrate.
Our tree is up and still lovely although this year the tree we chose is FULL of sap. It is everywhere! Just one of the hidden joys of having a live tree perhaps!
I spent the weekend at my friend Molly's place. She had a two day workshop for people who wanted to make holiday gifts. I made two rings and finished a pendant I was working on. I was pleased with how they turned out. It was an enjoyable weekend and a nice break from the pace of the holiday prep.
The effectiveness of cortisone for my knee pain has already waned somewhat. I feel a few more aches and pains now but it is tolerable. I just want to get through the holidays before I make any 'what's next' decisions.
We have watched more Christmas movies this year than in years past. It has been nice to snuggle in and relax in the evenings. Last week the forecast was for snow this week, but it has now passed. I was looking forward to the possibility of a little snow for Christmas.
Today is the day I sort out all of the Christmas gifts and begin wrapping. I am opting for more gift bags this year as I usually wrap presents sitting on the floor. My knees rebel too much to do that for long these days.I picked up some unique packaging at the dollar store so I have a few gifts that will be fun to put together.
I find myself undecided about the Christmas meal. I have decided not to make the tourtière pie just because of timing and preferences of guests. I am now leaning toward a traditional meal of either ham or turkey and all the fixings since we did not cook for Thanskgiving. There will be plenty of people here to consume the leftovers, too! What are you serving?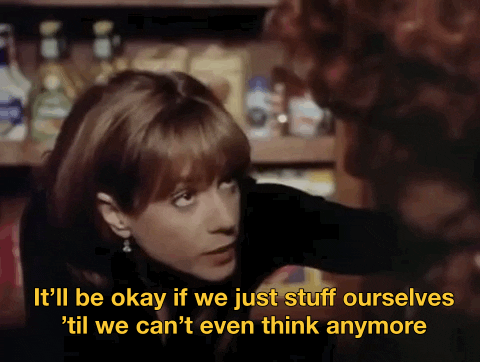 I was talking to a friend this morning about 2023. I don't put a lot of pressure on myself as far as expectations and hopes for the coming year. I do have some plans, though. I have some traveling I want to do, some friends I want to see, and of course a new grandbaby to welcome in May. No resolutions for me! We have been in this Covid haze for three years now! Have you started thinking about 2023?
Not much else to share from here. Just the hustle and bustle of Christmas. I wish you well this season, for whatever holidays you chose to celebrate or not celebrate.