What a world we are living in right now. It is stressful and offers us every opportunity to fall apart or curl up in a little ball and hide away. But we all know that is no way to live. How we live our life is a choice.
There were times in my life when I felt trapped. Looking back now, I realize I was paralyzed by fear. I always had the power to live differently, but I let fear guide my way. Just like Dorothy, I had the power all along.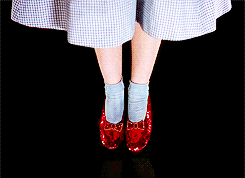 I did a writing exercise yesterday that asked "What color is your fear?" Through the writing, I discovered the color I used to describe my fear was also the color I used to describe my dreams. How could that be?
Life is full of infinite possibility. As I look around at the bloggers I follow, I am amazed at how many of you are living your dreams. That does not mean that there are not daily challenges. Even in the midst of challenges, there is always possibility.
When I attended the Seasons of Surrender retreat last fall, I had every excuse in the book ready to respond to the "why" I am not living my dreams. Those women helped me push those roadblocks aside and take action. I have taken so many positive steps. Moving forward is exhilarating.
Yesterday I spent some time photographing some of my jewelry to put on my Facebook page. Not to try and sell, but simply to be seen. I will at some point put an online store up, but that is not the important step right now.
I have learned to say yes when opportunity knocks at my door. Now that I have opened myself to possibility, my 2020 calendar is filling up with things I am excited to do!
This will be the first post for my Art of the Week page on my blog. I plan to add a new creative post to this page at least once per week.
---
This post is also written for Just Jot it January, hosted by the lovely and generous Linda Hill.